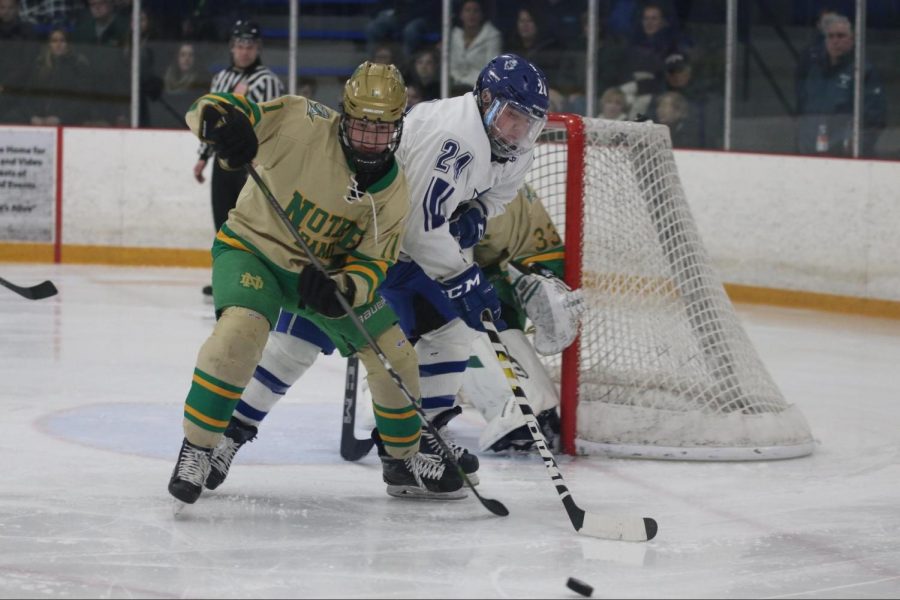 Todd Dandelske
With experience in goal, a pack of returning seniors and a new coaching staff, the West Haven High School boys hockey team looks to improve on last season's 10-10 record.
All this has players excited about the possibilities.
"I am expecting big improvements compared to last year's team," junior Nick Boanno said.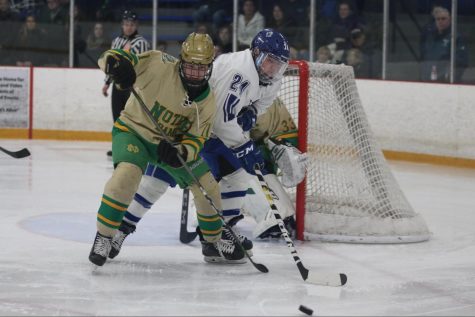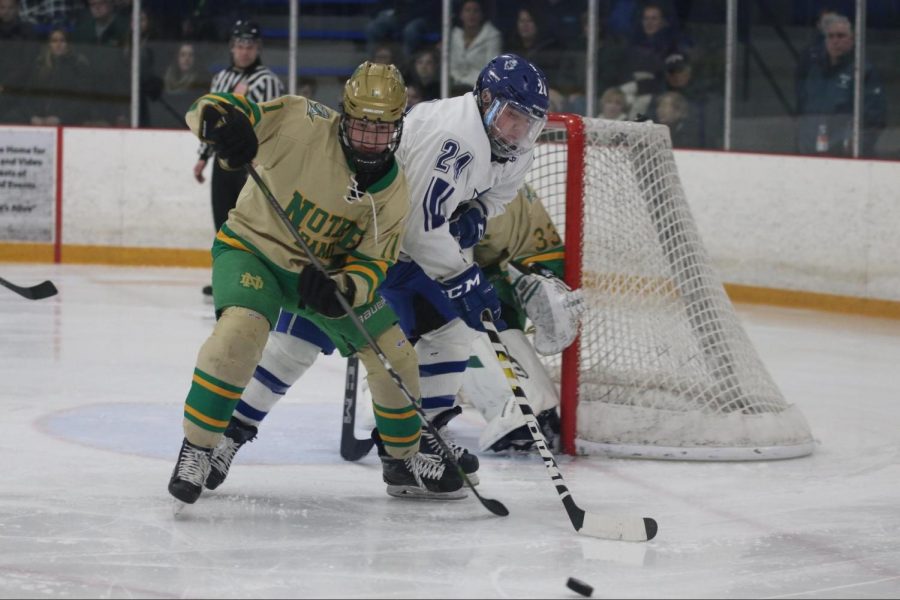 After coaching for more than a decade, Joe Morrell retired at the end of last season, along with assistant coach Gene Pacapelli.
The two coaches replacing them are Steve Harris and assistant offense coach Travis Bokina, both of whom were assistant coaches last year at West Haven's rival team Notre Dame.
Harris said he has very high expectations for his new team.
"Obviously our first goal as a team is to battle for the SCC championship and then compete for a spot at [the state tournament at] Yale," Harris said. "I think if everyone has the same goal, and we work hard to achieve that goal, we will have a great year."
In net there will be a battle for the starting job this year. The goalies in the race are junior Charlie Miller and senior Jared Pliszka. The duo started every game but one last season.
After the graduation of first team all-state forward Niko Kyle, the team is now led by Robert Forleo, who made all-state second team in 2018 to 2019.
.
Also hoping to fill the scoring void left by Kyle's departure are seniors Richard Greene, Kaden Morgillo and Kevin Moriarty.
The team will be backed by two defenseman stand outs: Forleo and Sean Dupre.
Math teacher Patrick Fallon, who regularly attends games, said he's optimistic about the season.
"I think the hockey team will go back to the playoffs, I'm very confident of that fact," he said.  "They have all the tools at their disposal."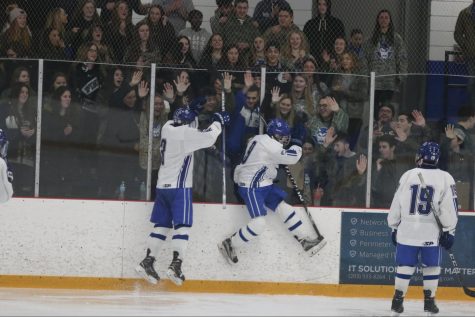 WHHS administrator Wendy Charbonneau was also optimistic.
"I think the team has the tools to beat the .500 win mark," she said.
The team is trending upwards after going 4-15-1 in 2017-18 season. The team posted six more wins the next year.
Junior Kaylani Seda said "The hockey team needs to have teamwork to have success. They showed it last year in the games I went to."
The team will play its first game at Edward L. Bennett Rink in West Haven on Dec. 17 against the Indians of Guilford.
(The author of this story is a player on the team.)