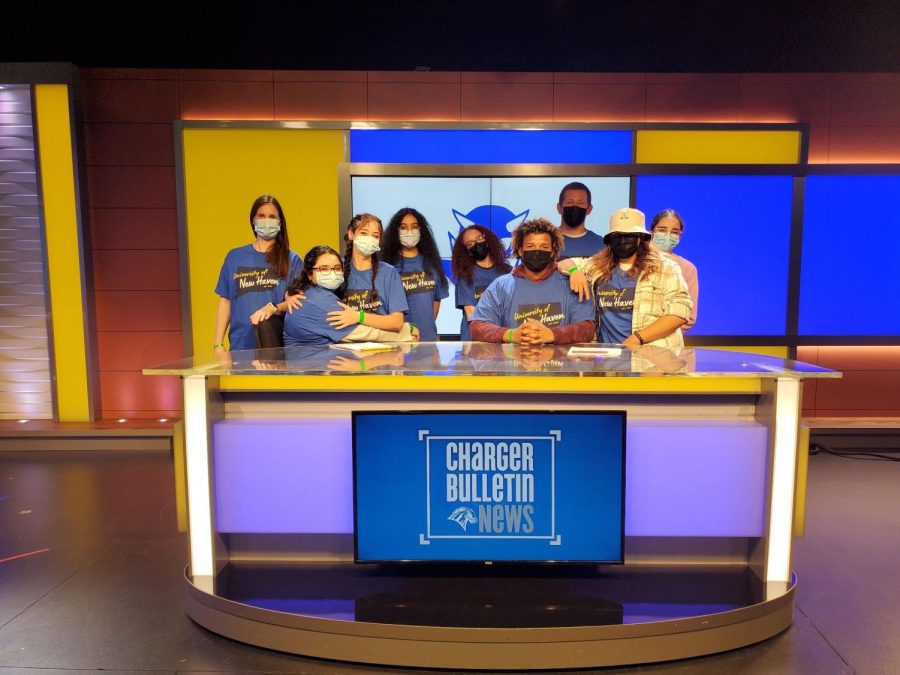 West Haven High School's journalism students recently visited the University of New Haven student newsroom to get filming and anchoring experience on their state-of-the-art equipment.
The students also got to experience a college lecture on ethics by Professor Sue Campbell, got a campus tour and experienced the school's beautiful dining hall. 
Junior Nevaeh Lugo said the trip solidified her desire to pursue a career in communications. 
"It definitely ignited a new passion within me," Lugo said. "It definitely felt like home, it felt like this is where I should be."
If you're interested in attending University of New Haven, remember that West Haven residents have the opportunity to attend the school for half price because it's located in our town.