Thurs. 5/25 News Show
Do you want to anchor our news show next year? Come audition! Click here for more information. Also, our team is having a photo booth fundraiser next week. Check out the flier below and come get a cute pic with your friends.
https://www.wevideo.com/view/3089382384
For more information about the FREE Summer Studio Graphic Design Course click here.
Teens can work out for FREE all summer long at Planet Fitness!
Juniors: Join the Class of 2024 Google Classroom here.
Reminder: Our school-wide picnic will be tomorrow. Our school will be operating on a special schedule that day to lengthen Block 5. Here is Friday's schedule: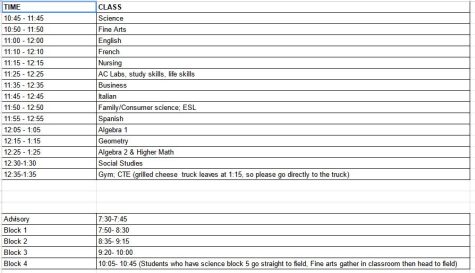 Today's fliers:
Leave a Comment