Tough Loss for Boys Hockey Against Rival Team, Notre Dame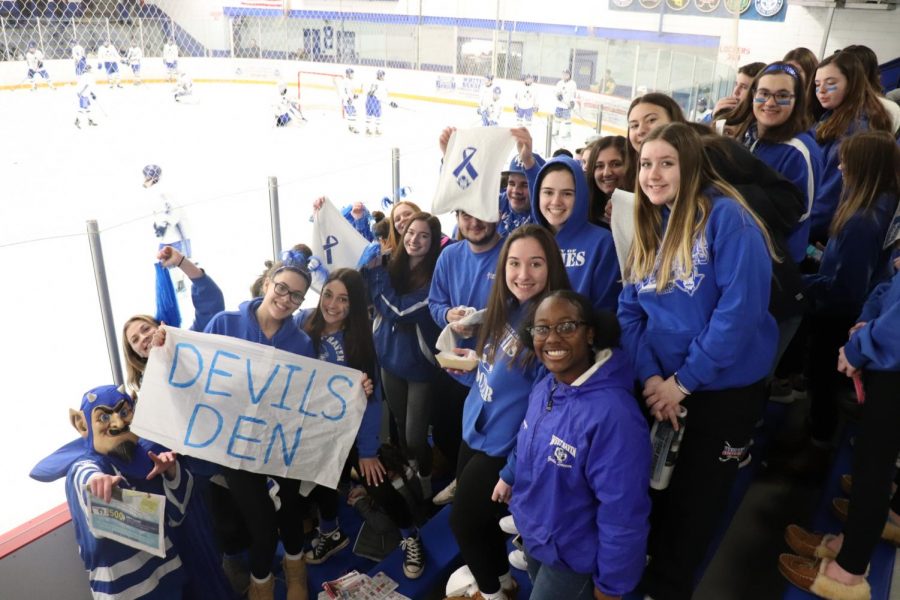 The West Haven Blue Devils boys hockey team took a tough loss against long-time rival, the Notre Dame Knights, Tuesday night. The final score was 4-0, but the Devil's fought hard. The Blue Devils' season record is 10-7-1.
"This will be a hard fought, competitive game against two rival schools," Notre Dame Coach Larry Vieira said before the game.
After the game, Vieira, who is a teacher at WHHS, said he has mixed feelings about the win.
"I'm happy for my team, but I don't like seeing the West Haven kids down," Vieira said.
With a game this intense, people would expect the players to be nervous, but they were confident going into this game since they've been doing well all season.
"We have elevated our level of play as of [late] and look to bring intensity into tonight's game," said #12 Nik Kyle, captain of the West Haven team. "The rivalry brings out a lot of emotions between the two teams and this game is always circled on the schedules. Tonight will be a sold-out crowd of both teams having a lot of school spirit and pride."
West Haven has one of the best cheering sections in Connecticut. The theme for the rival game was a "blue out" to show Westie pride.
"The bomb squad will be packed tonight," said junior Jesse Bencivengo. "Notre Dame is our rival and since we share the rink, it's a battle to see who will call Bennett home."
This game was intense and the bomb squad kept the energy up until the very last second, hoping the boys could pull it off. But the Blue Devils will have to wait until next year's game to call Bennett Rink its home again.