About WHHS Journalism
The WHHS Digital Media and Journalism program covers the fundamentals of journalism, reporting tips and tricks, ethics, and video production.
Our team produces Rostrum TV, the morning news show that airs school-wide during homeroom every day. We also produce a school newsletter that is distributed to parents once a month.
If you would like to learn more about the journalism program, please see Mrs. Cummings in F116 or email jennifercummings@apps.whschools.org.
---
Digital Media and Journalism I
This is a full-year class, and if you're a senior, you can take it in place of English IV. If you are in grades 10-11 you can take it as an elective. Sophomores and juniors who do well in the class will be invited to take Advanced Digital Media and Journalism the following year.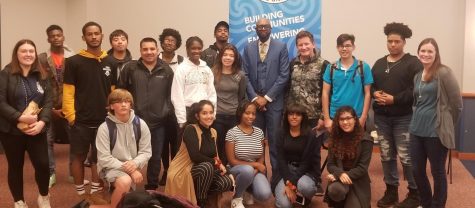 Here are some areas Digital Media and Journalism I covers:
–the importance of a free press
–how to responsibly learn about current events
–how to use video production technology, including a Canon cameras, audio and lighting equipment and more
–how to report and write interesting news stories
–how to produce video news stories
–how to produce opinion pieces
–opportunities to get published on whhsnews.com
Students in this class also help my advanced journalism students produce the new morning news show!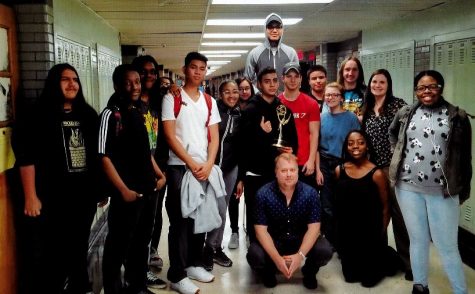 We read and watch great examples of journalism, go on field trips and have interesting guest speakers. Here some highlights from the past couple of years in the class:
–Fox 61 anchor/reporter Aisha Mbowe visited our class to tell us about her job and how she got it. We also took a field trip to her studio in Hartford.
–Field trip to see legendary reporter Bob Woodward speak in New Haven.
–Emmy-award winning editor Tim Mullen came to tell us about experience working at the Olympics, Wimbledon and other major sporting events.
–Field trip to High School Journalism Day to meet WTNH reporter Mario Boone
–Field trip to a writing conference in Westport to meet legendary writer RL Stine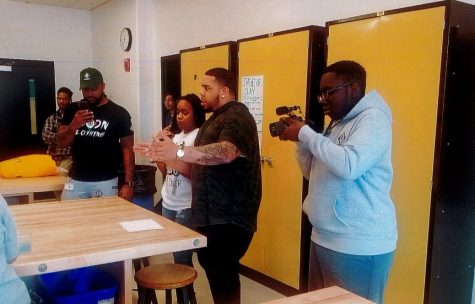 Here is an overview of the course from our Program of Studies:
Digital Media and Journalism I
In today's society we get our news through newspapers, magazines, television, radio, social media, podcasts and media sites that manage to incorporate several of these platforms all in one place. This course will help students create their own content for this multi-media age. Students will start by learning the fundamentals of creating a news story (picking intriguing story angles, conducting interviews and crafting compelling and error-free pieces of journalism). Students will then work with their classmates to produce their stories in a variety of ways, enhancing written stories through the use of videography, photography and social media. Students will become adept at identifying trustworthy sources, peer-collaborating and working under deadline pressure. This course is open to any student who loves storytelling in a variety of ways. Meets the English IV requirement.
---
Advanced Digital Media and Journalism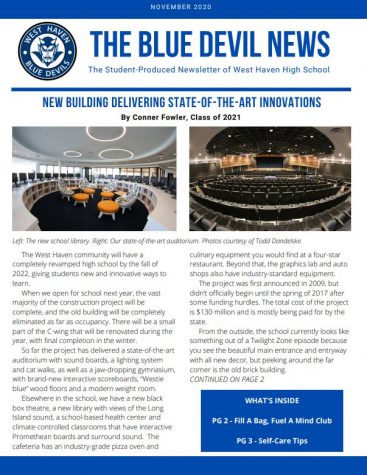 This invitation-only course is open to curious and self-motivated students who did well in Digital Media and Journalism I and/or have been involved with The Rostrum for multiple years.
And we're thrilled to announce that starting next year, this class will be offered as a UConn ECE course, giving students the opportunity to earn three UConn credits for successfully completing the class.
The class functions as the news hub of West Haven High School. Students produce  our daily morning news show, Rostrum TV and our school's monthly newsletter.  The course requires self-starters who can find and produce stories our community will want to read and watch.

This class also produces our school's new daily news show.
Who should take this class?
–Anyone looking for a fun elective that will involve a lot of peer collaboration
–People who get writer's block and want help speeding up the writing process
–People who enjoy video production and graphic design
–People interested in careers in marketing, communications, journalism, video production or graphic design
–Strong writers who want to help edit other students' work