Trivia Contest Raises Awareness of Black History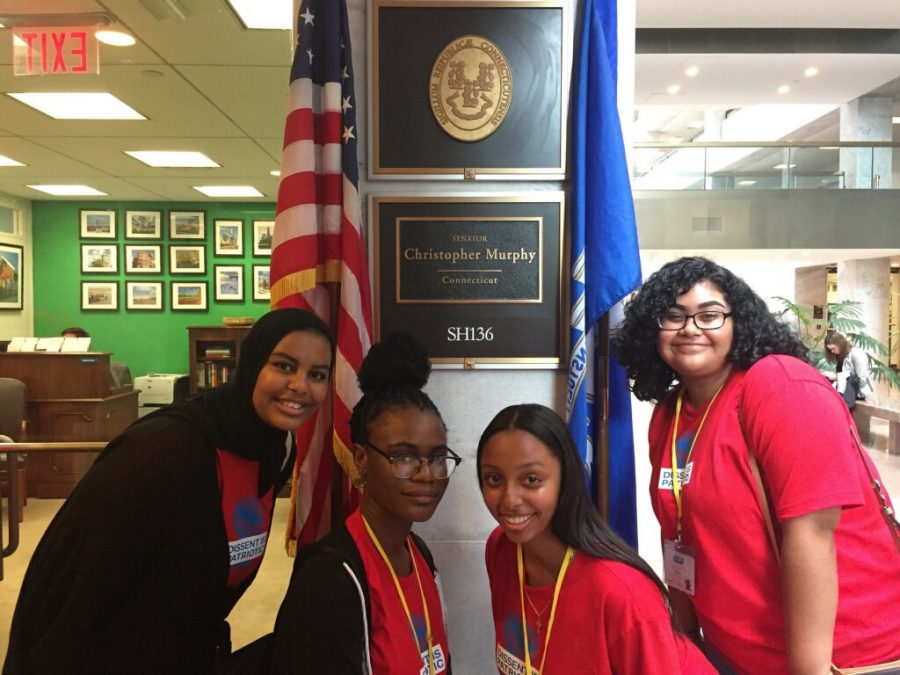 Hang on for a minute...we're trying to find some more stories you might like.
West Haven High School's United Strength Culture Club is celebrating Black History month with a trivia contest to raise awareness of black Americans' contributions to society.
About 30 faculty members are involved, said Math Teacher Yvonne Daniels, who is running the contest.
"[It's] absolutely amazing–it almost made me cry to see so many teachers that want to be involved," Ms. Daniels said. "The goal is to make sure all people feel included and not just black students."
The contest will end on Feb. 28 and there will be a prize of a gift card for the first-place winner.
"
America is a melting pot of culture. It's not just one culture. It's not just Italians, black people–what America stands for is a melting pot of all countries coming together and settling as one."
— Yvonne Daniels, United Strength Culture Club adviser
The first week's topic was music, then there were questions about Historically Black Colleges and Universities. The third week was about Jim Crow laws. The last topic is about Black Wall Street, which is when cities celebrate black-owned businesses. The tradition dates back to race riots that occurred when black shoppers weren't allowed to shop in white-owned stores in the 1920s.
"I would like to target people who are unaware of the black history that's not taught in school," said senior Lydia Abraham, who helped organize the contest.
Senior Rua Osman, another organizer, said she believes people are learning from the contest.
"The people we do reach, I definitely believe are learning new things." Osman said. "The history we learn in school doesn't accurately portray black history enough."
Osman said it's bittersweet to know this is the first time a contest like this is happening at the school.
"It's something that should've been happening before, but I'm glad it's happening now," she said. "I hope it continues after we graduate as well."
Senior JennyLee Malpica agreed on the importance of the contest.
"It hopefully helps students recognize the importance and impact black people have had, despite white-washed history," Malpica said.
Students can participate in the contest by following this link.