2021 Blue Devils Hockey Season Preview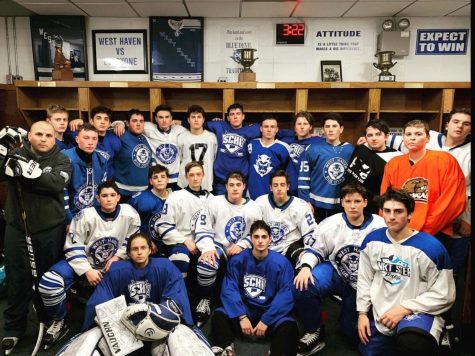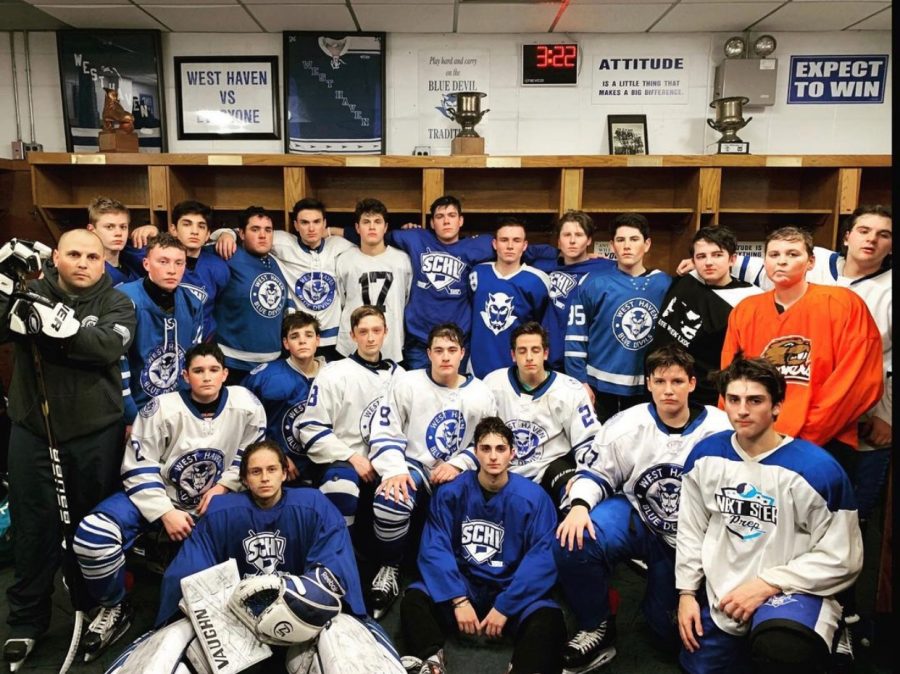 This column was originally posted on the author's website, https://newyorksportsshow.wixsite.com/newyorksportsshow
The 2021 Connecticut high school hockey season has been approved after being postponed three times due to the Coronavirus. Many athletes were worried they would not be able to play this season, many what would be the final season with their team.
The Blue Devils lost top players Sean Dupre, Kevin Moriatry, Richie Greene, Kaden Morgillo, Robbie Forleo, Jared Pliszka, Colin Hines and Nick Carfora due to graduation in 2020. Even so the Blue Devils still have a team stacked with such an immense amount of talent it is unbelievable.
The West Haven Blue Devils Varsity hockey team will finally be able to hit the ice in game time as they are under a new goalie, senior Charlie Miller as Jared Pliszka has moved on to college.
"To be a starting goalie is like winning the lottery, but even that's not comparable it's such a great feeling," Miller said in an interview.
Miller has had playing time over the last three seasons, so he is a familiar face to Blue Devil fans. Every time he was on the ice he did impress as he is looking to be one of the best goalies West Haven has seen if he can pull it all together this season.
"I believe in what you're capable of and what you can do, I know you'll be great as long as YOU feel that same way with me," Miller said.
It is his time to shine.
West Haven has many stand-out seniors  who you could easily see in the NHL in the coming years. Forwards Nick Boanno and Connor Fowler look to end their high school career on a high note. Boanno had a great 2020 season and would've been a big player if the Coronavirus did not cancel the SCC. Fowler was not on the ice much of his junior year compared to others in playing time, but with the amount of talent he has you can expect a career year from Fowler as he will go out with a bang. You can also add Mike Kelly to the list of players who impressed as his junior year was seen with career highs in stats. He is one of those players who produce week in and week out. The Devils are looking to make a big playoff push this season and with a player like Kelly, he will play a big part in that. Defenseman Ryan Smith did a world class of a job keeping the puck away from the Devils side of the ice while scoring on the other side, showing off a Drew Doughty type vibe.
Junior Defenseman Anthony Peschell is without a doubt a fan favorite and based off how he plays it is really no surprise as you will see Peschell in the NHL one day. You cannot, and I mean cannot, rule out Defenseman Joe D'Aurio has he is a once-in-a-generation talent and has won the New York Sports Show Player of the Game not once, but a staggering three times. Left Wing Ryan Bernardi is one of the most important players on the Devils roster, putting up points non stop. Sadly we will not see the Carfora brother trio as Nick as graduated, but we still see two on the ice, one being Dj Carfora, who plays left wing. Dj had his best season yet sophomore year and looks to improve even more if that is possible.
Both Forward Kevin Gardner and Defenseman Zack Forbes did not get much playing time, but when out on the ice Forbes showed that he belongs there for much longer than he was given as Gardner performed as well and was one of the top freshman in the 2019/20 season. Ben Carfora is everything you want in a player and I cannot stress that enough, this guy is gonna be a future Hall of Famer if he choses to pursue his hockey career. Ben won Division 1 Freshman of The Year (FoTY), which is no wonder why as he gives a great performance on the ice.