Class of 2021's Top Grads Honored At Lunch
The top-ranked students in the Class of 2021 were honored with a celebratory brunch at West River Hall on May 13.
"Although I know that numbers, especially those such as class rank, are arbitrary and not a definite measure of one's intelligence, I was still so proud of myself," said Jesslyn Jimenez, a member of the top 20. "My older sister, Suidy Jimenez, a 2015 WHHS Alumni, was also in Top 20, so following in her footsteps was a surreal experience."
Jimenez said they were served scrambled eggs with cheese, round sausage patties, oven roasted potatoes, and waffles topped with mixed berries and whip cream.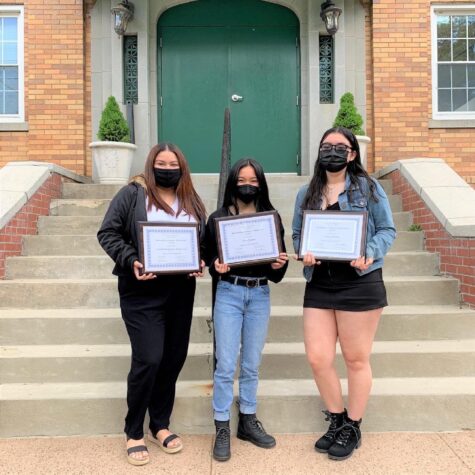 Those in attendance included the top 20-ranked students, Superintendent Neil Cavallaro, Principal Dana Paredes, math teacher Scott Schevling, theatre workshop teacher Margaret Maher and Board of Education member Bob Guthrie.
Mrs. Paredes called the students up from rank 20 all the way to 1 to collect their plaques.
"And that's actually where I found out that I was no longer ranked #19, but #17 now!" Jimenez said.
Students each gave a short speech that consisted of three components: their favorite high school memory, what they'll miss the most about WHHS, and their future plans.
"It was super fun to hear everyone's stories, but I was especially content hearing about everyone's future hopes and prospects," Jimenez said. "Hearing Mrs. Paredes' and Mr. Cavallaro's words towards us was inspiring as well, especially considering that those present were amongst the most academically competitive."