WHHS Sponsors Vaccine Clinics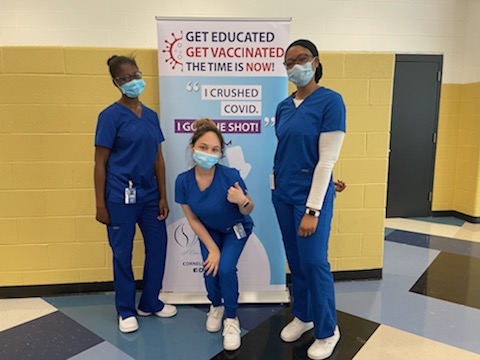 West Haven High School held vaccine clinics in the cafeteria on May 7 and May 28 to give students the chance to be protected from Covid-19.
The first clinic was open to students from our school, Sacred Heart Academy and Notre Dame High School. The second clinic was for students from those same schools, and also students at Bailey Middle School and Carrigan Intermediate School.
Students in our nursing program helped run the events by talking to patients and addressing any questions or concerns they had.
Senior nursing student Fiorella Monterozza said working at the clinics was gratifying.
"I felt proud, because it was such a special moment to realize that everything I worked so hard to get had led me to that exact moment," she said.