Tues. 1/25 News Show
Today we're going to send it to the rink for a update on the boys hockey season from Dom and Dakota. You can play today's episode by clicking on the image or by following this link:
https://www.wevideo.com/view/2535941271
Homeroom teachers, please read this announcement: There will be a mandatory meeting for anyone interested in playing girls lacrosse this spring this Thursday (1/27). It will be held after school in room B210. See Mrs. Trenchard if you have any questions.
There will be a virtual meeting for anyone interested in playing boys lacrosse tonight at 7:30 pm. Please use these QR codes to sign up or go see Coach Lafo.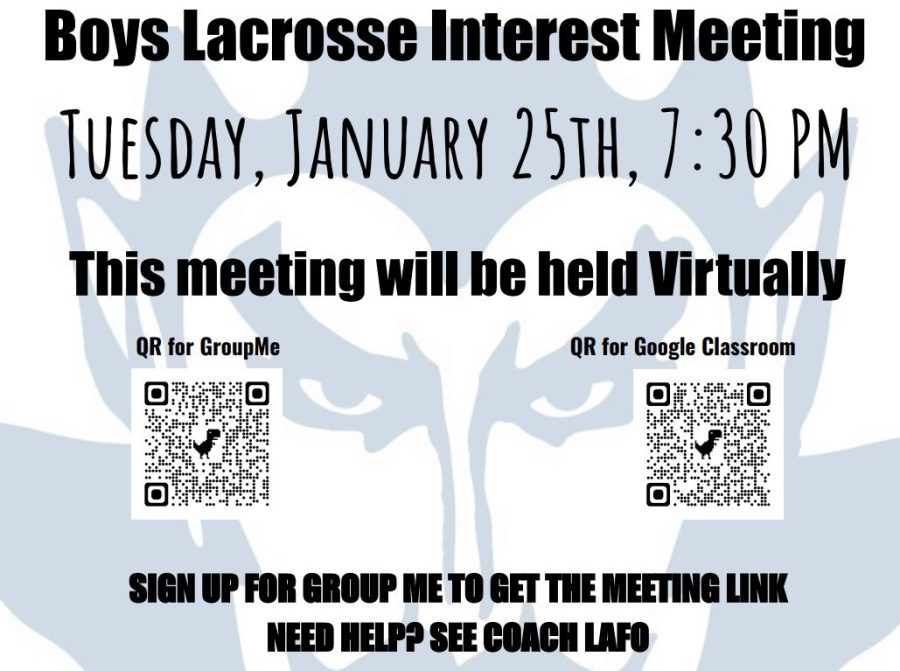 The Theatre Department is selling apparel to help fund its musical, "You're a Good Man Charlie Brown." Contact Theatre Teacher Tracy Stratton to place an order.