New Program Helps Students Become EMTs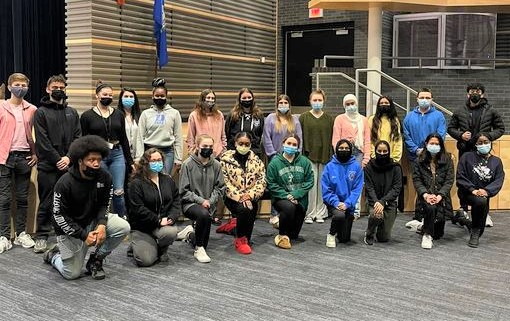 West Haven High School students will have the opportunity to become EMTs by the end of the school year through a new partnership with the Seymour Ambulance Association.
These students were selected after a rigorous application and  interview process. Because the EMT program begins on April 1, the final grades of participants will close at the end of the third marking period. When the fourth marking period begins,, the students will attend homeroom each morning, then a bus will take them to the Seymour Ambulance Association, where they will take a course to earn their Emergency Medical Technician certification. At the end of each school day, a bus will take the students back to WHHS, where they will go home as usual.
Students who successfully complete the course and pass the National Registry of Emergency Medical Technicians will then be able work in the emergency medical services field. 
 "This is a great opportunity to work while you're in school," Principal Dana Paredes said, adding that students will be able to get a well-paying job while in school and gain experience in the field.
Seniors had first priority to join the program, but in order to fill up the required class amount, the program was opened up to juniors as well. The students who applied had to be at least 16, as that is the requirement for an EMT license in Connecticut. They were also interviewed by a panel, which included the principal, science department head Kevin Dickson and the instructor of the program. Students who are a part of the program will still be on track to graduate with the rest of their class.
"I want to be in the medical field, so this would be a good step" said Senior Roua Almaksoudi, one of the students accepted into the program.