Nevaeh Lugo Tapped as Next Rostrum Leader
The Rostrum is pleased to announce that our editor-in-chief for the 2022-23 school year will be rising senior Nevaeh Lugo.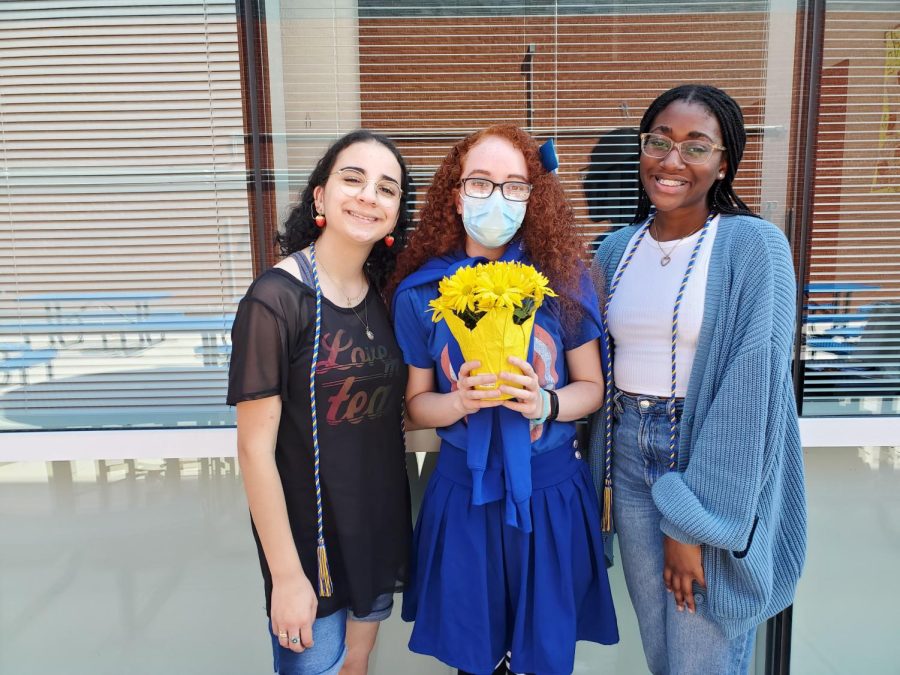 Sabrine Yaser (editor-in-chief for the 2020-21 school year) and Danielle Ricketts (editor-in-chief for the 2021-22 school year) made the announcement Monday. Nevaeh was unanimously chosen by Sabrine, Danielle and Rostrum co-advisers Jennifer Cummings and Matt DiGioia.
Nevaeh is well qualified for this position. She has been an integral member of the Rostrum team since her sophomore year. She has taken the lead on important stories, like interviewing Gov. Ned Lamont about financial aid and Principal Dana Paredes about school security. She also spearheaded the development of our "Creative Corner" section, which showcases students' creative writing and art.
"Nevaeh is bright, diligent, and creative," Mrs. Cummings said. "I know she will do a phenomenal job leading our group."
Congratulations to Nevaeh on earning this important role!
And lastly best of luck to our two most recent leaders, Sabrine and Danielle, and all of the other seniors who contributed to the news team. We will miss  you!