Dungeons and Dragons Brings Together Imaginative Students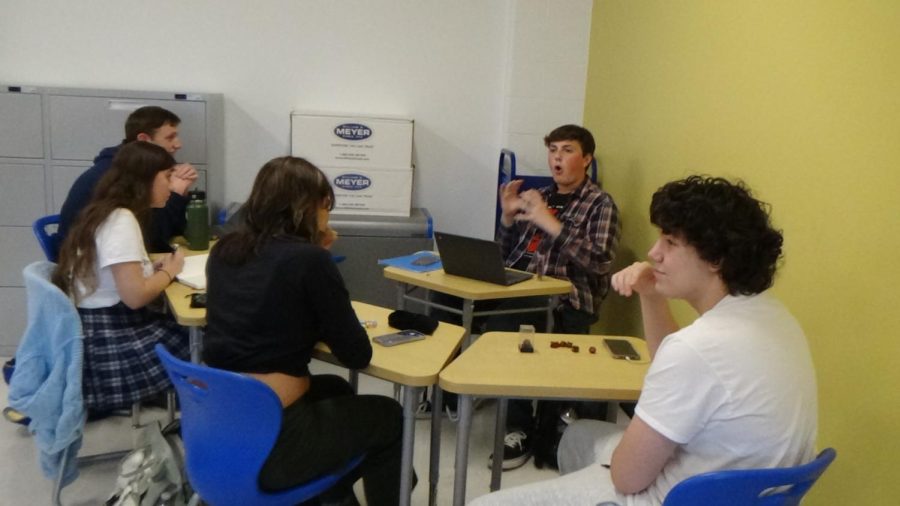 Students who want to try a fun and exciting club can check out Dungeons and Dragons. 
D&D is a fantasy tabletop role-playing game made for anyone who wants to be anything, such as musician or actor, a god-like warrior, or a world-ending wizard. Players can go on fun adventures, create story lines, and live out fantasies.
If students want to join, they can go to F215 after school every Tuesday and Thursday. The game is played with pen, paper, books, and dice. We suggest you bring dice, but if you don't have any, there will be some extras there. The club can teach students how to play as a normal traveler or the club can even teach them how to be a Dungeon Master, the leader of the game.
The club was created and is run by me, Tyler Soules, along with my friends, Khai Outhavong and Ashton Gleed.
In the Dungeons and Dragons club, students can meet new friends, have a blast and let loose. If you're still on the fence about joining then just come down for one meeting and try it out, if you don't like it then it's fine you don't have to come back.