West Haven High School Unveils its "Portrait of Graduate"
West Haven High School has unveiled its "Portrait of  a Graduate," a framework designed to ensure our graduates acquire the skills they need to be successful and well-rounded citizens.
The philosophy is pinned to the slogan "Achieve BLUE," with each letter of "BLUE" representing an aspect of what we'd like to see in our graduates, as seen on this poster.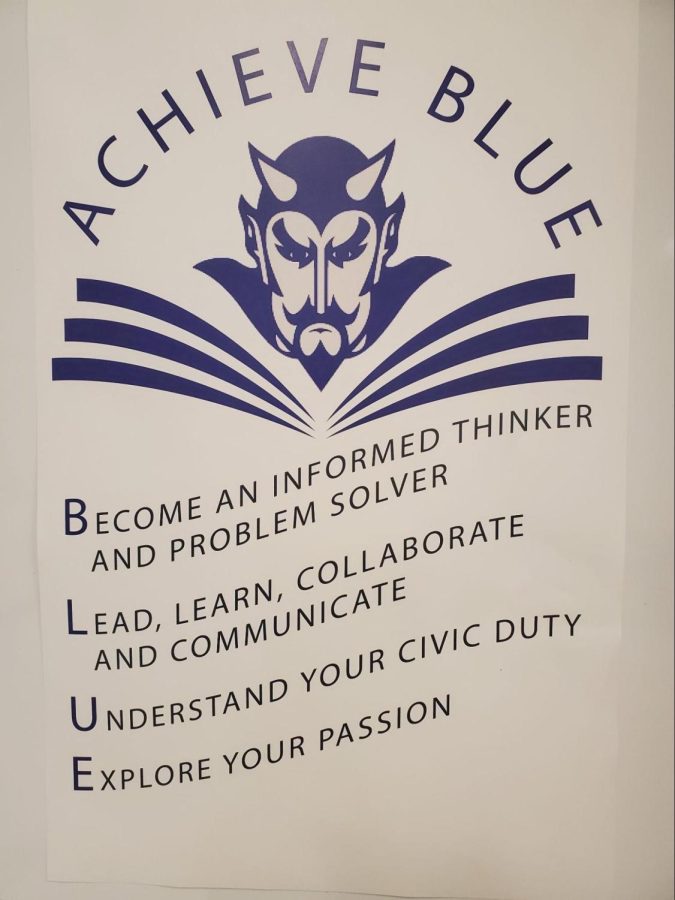 "We don't want kids to think of this as part of a class," said Principal Dana Paredes. "This is our over-arching philosophy, this is life-long learning."
All our teachers have cardboard printouts of each letter, and they have been beginning their lessons by pinning one of those for letters up, letting students know what aspect of the BLUE acronym they'll be targeting that day.
As part of the program, students will have the opportunity to achieve mastery in one area. For example, a student could earn their Seal of Biliteracy, an accreditation showing they are fluent in another language. Other students could pursue a mastery in our programs for Criminal Justice, Nursing, or by becoming an EMT.
The school is working to recognize students who embody the qualities of a well-rounded student by naming two BLUE Students of the Month.
The October BLUE students of the month were Hallie Chancio and Jeremiah Christie-Frances. Jeremiah and Hallie were surprised by a giant bag of blue-themed treats, while their classmates were treated to Dunkin Donuts.
"The whole class receives a treat to reinforce the idea that our actions, both positive and negative, have an impact on those around us," Mrs. Paredes said.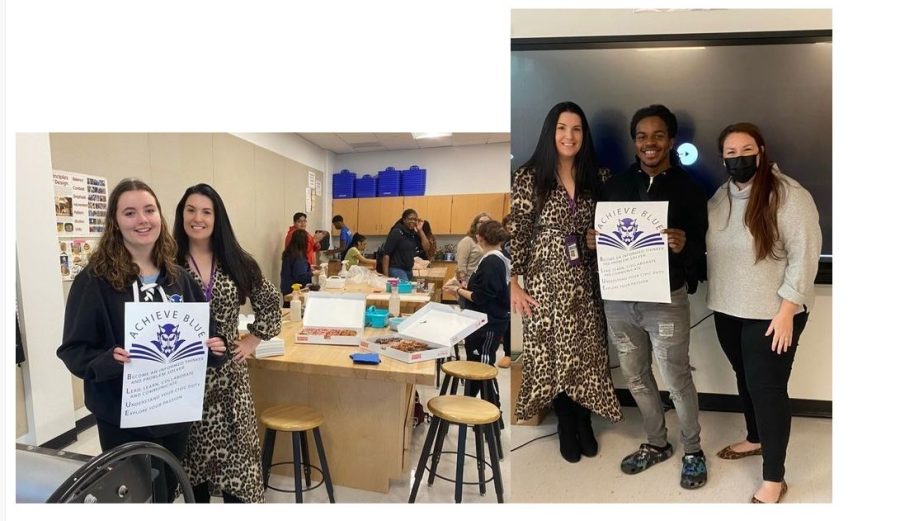 View Comments(1)