Mon. 11/28 Announcements
Welcome back, we hope everyone had a nice Thanksgiving Break. We'll be back with a show tomorrow. Advisory teachers, for today, please display these announcements:
Tickets for tomorrow night's football game can only be purchased online at gofan.co. Students must have their ID to enter the game.
The Boy Hockey will be having tryouts today at 3:00 pm -4;45 pm . The tryouts will be in Bennett Rink
The Girl Basketball team will be having tryouts today and tomorrow from 2:00-4:00 pm . The tryouts will be in the Main Gym.
The University of Hartford will be in the Career Center on November 29th – Block 3
After-School Study Hall is held in the cafeteria Monday through Friday from 2 to 3 pm.
AIC meets on Wednesdays after school in Room C-203…All students are welcome.
If you participated in the Class of 2023 fundraiser, you can pick your order up in the cafeteria on December 7th between 4 and 5:30 pm. See Mrs. Mitchell or Mr. Leaply if you need to make different arrangements.
The gardening club meets Wednesday after school in room B212. For more information see Mr. Klink or Mr. Martinez.
The next meeting for The Rostrum will be on Tuesday November 29th in room F116. Our school news team is looking for writers, photographers, graphic designers and more. Come join us!
Student Government/Interact Club meets on Wednesdays after school in Room C-206…All students are encouraged to join.
The next Teens for Christ meeting will be TODAY after school in E209. See Mr. Gast for more information.
The next yearbook meeting will be on November 29th in room H204. Come on by if you want to help create the yearbook!
Attention Seniors, You must complete the "Diploma verification" form on PowerSchool by December 15. And Cap and gown sales will begin November 28th. Early ordering special price will be $30.00 cash or money order. See Ms. Corrado in A112.
The Class of 2025 Council is happy to again bring you Java Joe's Coffee! See any Class Council member to order or scan the QR code on the flyer below these announcements. These bags make great stocking stuffers and come adorned with our Blue Devil logo. Family and friends near and far can order for direct shipping in time for the holidays! (javajoesfundraising.com/whhs2025).
Attention artists: The West Haven Prevention Council is hosting a student billboard contest. To enter, CREATE ARTWORK ABOUT POSITIVE MESSAGING, SOCIAL NORMS OR HEALTHY ALTERNATIVES. IT CAN BE SUBSTANCE OR MENTAL HEALTH RELATED. The deadline is December 1st.
Are you interested in earning college credit leading to certification? Go on Powerschool and see the "Gateway Spring Certificate Courses" form.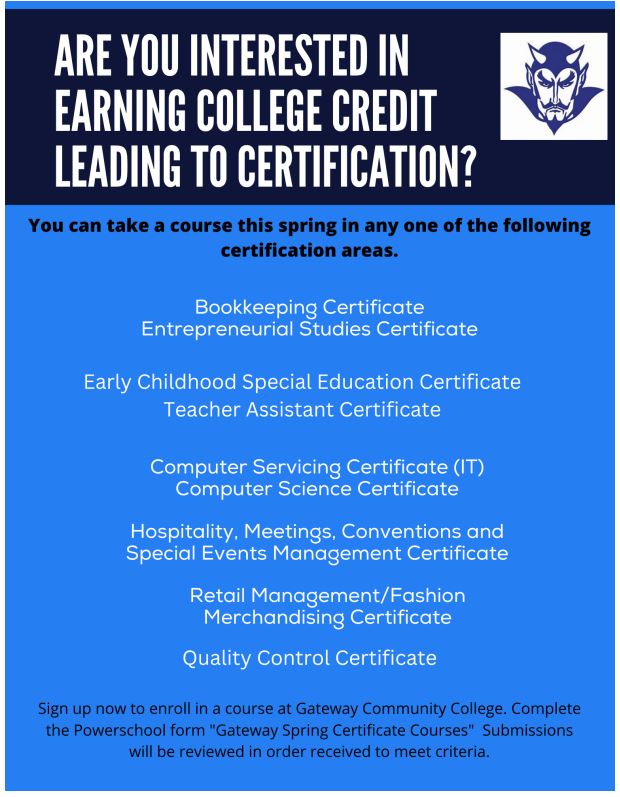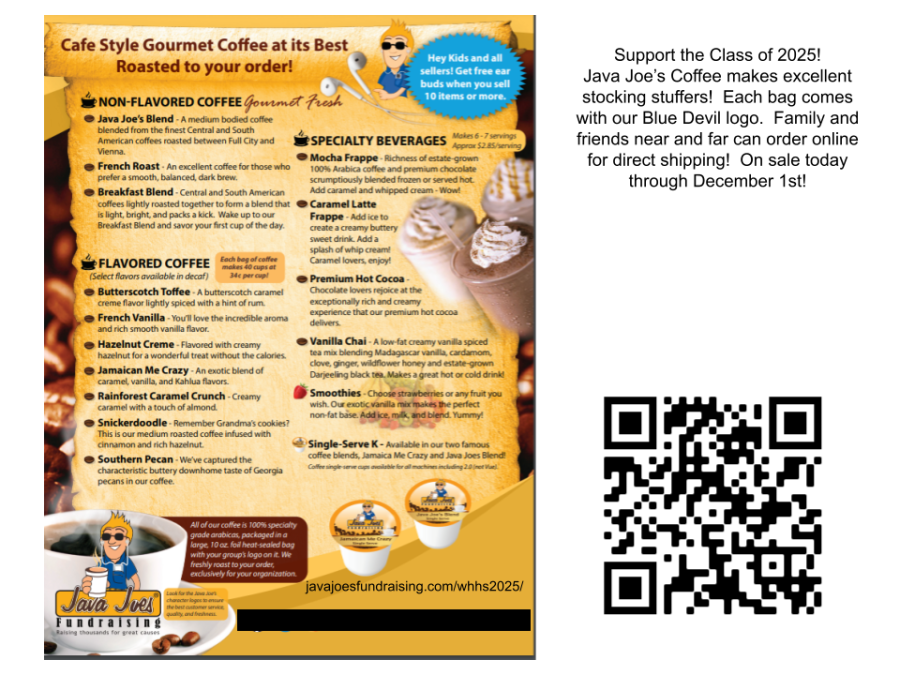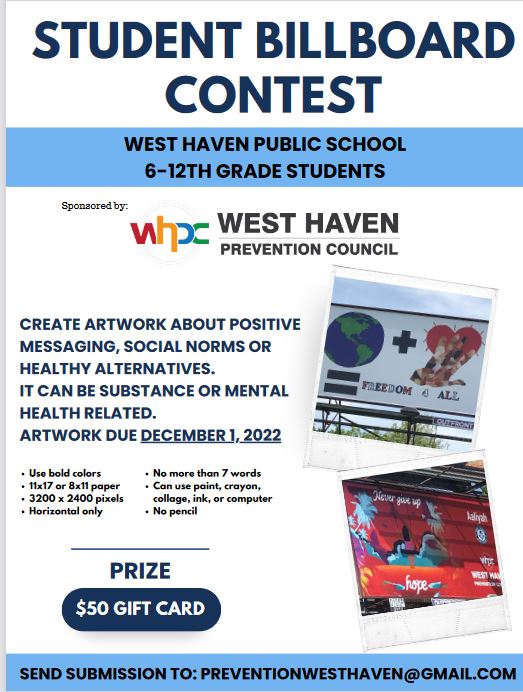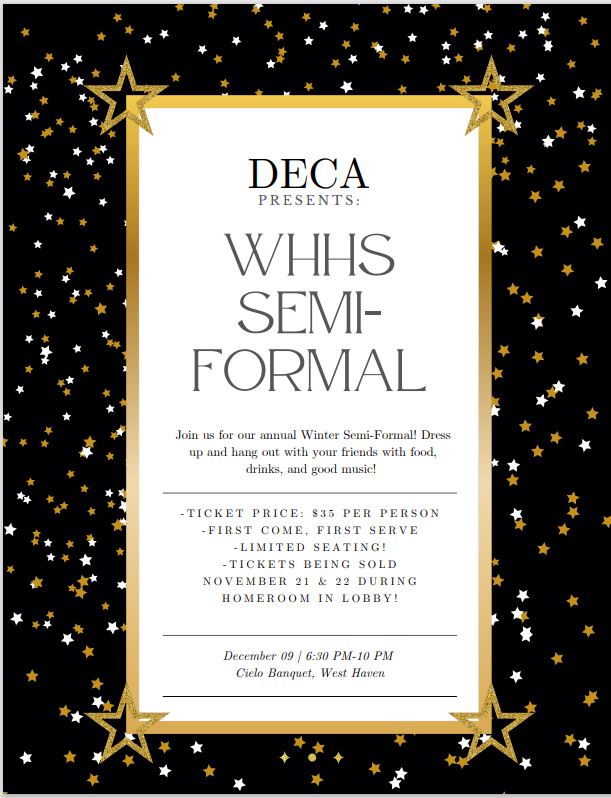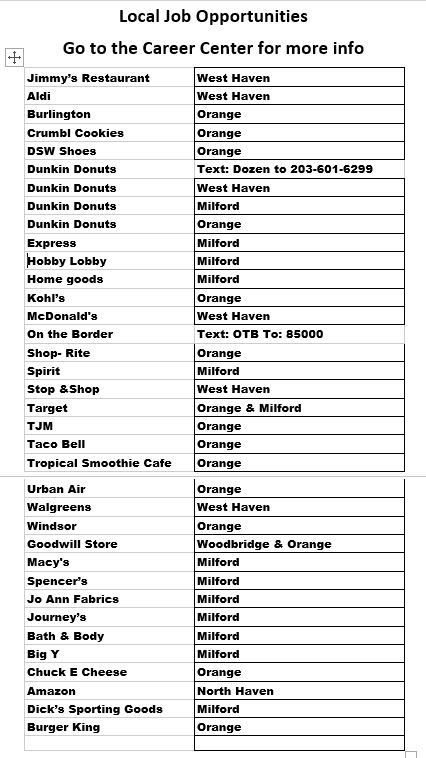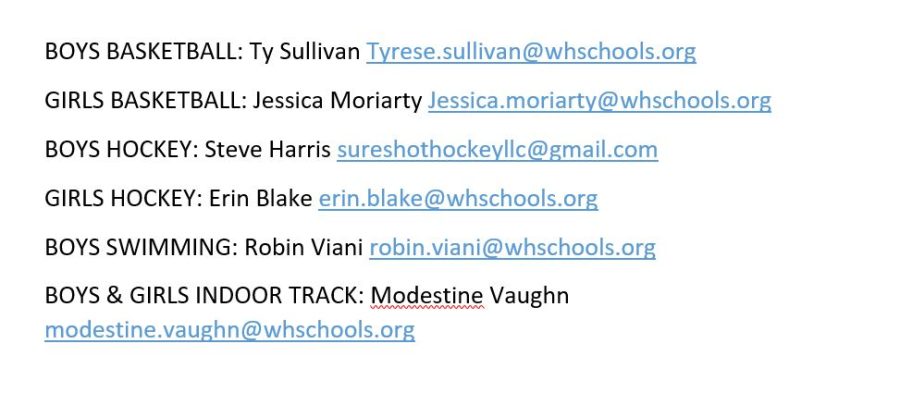 Leave a Comment