The Teacher's Pet: Izzy the Pig
Welcome to The Teacher's Pet, the PAWesome news column about our teachers' furry, feathered, and finned friends. For February's article, I asked Mrs. Krajcir about her pet pig, Izzy.
 Q: When did you adopt Izzy?
A: We adopted her from a mini pig breeder in Utah.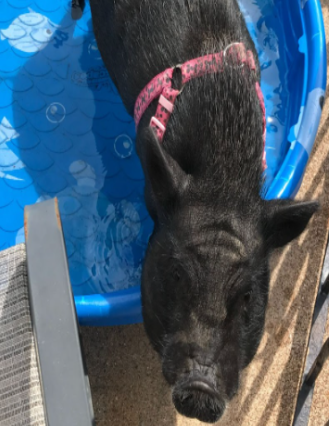 Q: What is your favorite memory with Izzy?
A: The way she runs when you call her name.
Q: Does Izzy have a favorite treat? If yes, what is it?
A: Izzy does like apples but her absolute favorite thing to eat is pizza.  She can smell it the minute we bring the pizza box into the house.
Q: Can Izzy do tricks? If yes, please list what tricks she can do:
A: She can sit, beg, and come to you when you call her. 
Leave a Comment