West Haven Volleyball Finishes Season With Trip to SCC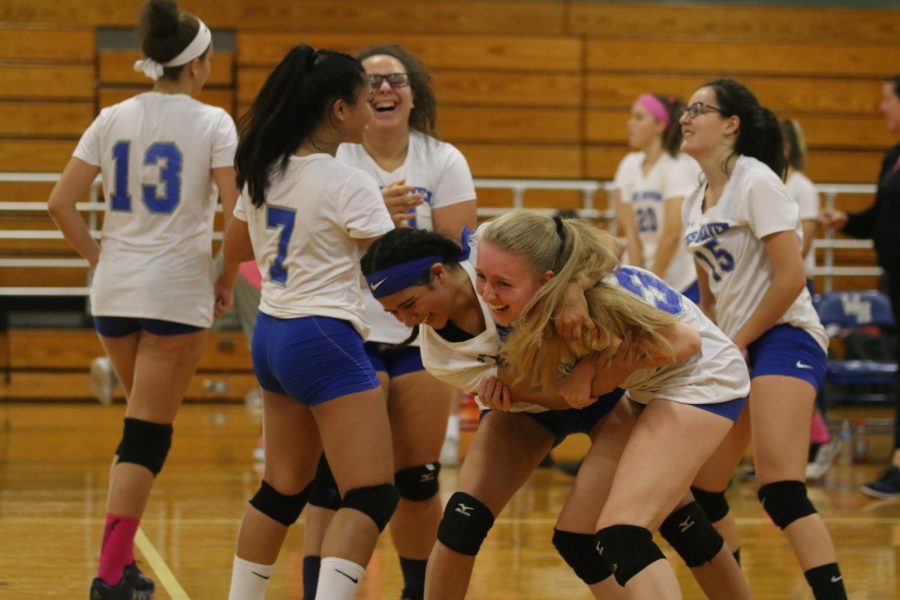 The girl's volleyball team finished this season with a trip to the Southern Connecticut Conference tournament for the first time since 2015.
Unfortunately the Westies took a tough loss against North Haven in first round of the SCC on Oct. 26.
Their overall record for the season was 9-11, an improvement over the past two years.
The scores for the match against North Haven were, 25-17, 25-21, and 25-13.
The Westies played their game in honor of Pamela Gardner, the West Haven High School principal who passed away on Oct. 25.  The girls wore black and white ribbons in their hair in honor of Mrs. Gardner.
The Westies started off strong but after a few mistakes fell off.
Nancy Tapia had seven kills. Irene Ronan had seven kills and three aces. Celina Condon had six digs against North Haven hitters.
"I felt confident going into the game, and thought 'Yeah we got this!'" right-side hitter Lauren Kenney said.
Assistant Coach Gene Sullivan said also had a good feeling before the game
"I had very good vibes and energy going into this game," he said. "We just got too much in our heads."
Despite the loss, Sullivan was happy with the season overall.
"I wasn't disappointed in our record," he said. "I think we could've done better, but I believe everyone did well and we played strong."