Welcome, welcome faithful readers to my humble music review. Not only is this a brand new review, but it's also a Brand New review. That's right, spoiler alert, we're reviewing an album from the band Brand New. With autumn right around the corner, I think that this album is a great one to review, as a lot of people correlate this album with fall vibes and such (I guess fall vibes means angst because this is an early 2000s emo band). Nevertheless, the album I will be reviewing to day is:
The Devil And God Are Raging Inside Me – Brand New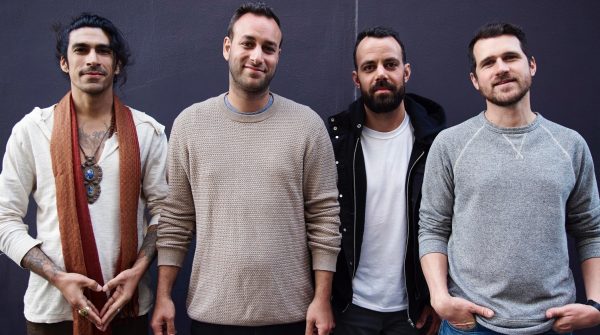 Brand New was a band from Long Island, New York. They begun their music career with their first album, Your Favorite Weapon, in 2001. Their sound was not too dissimilar to other pop-punk bands of that time (think Taking Back Sunday, The Receiving End Of Sirens, and Dashboard Confessional) as a lot of it was very angsty and angry. They gained notoriety when Brand New's lead singer, Jesse Lacey, got into a feud with one of Taking Back Sunday's lead singers, John Nolan. Lacey was actually one of the founding members of Taking Back Sunday, but left after John Nolan romanced Jesse Lacey's girlfriend at the time. Lacey proceeded to form Brand New and make a song about Nolan (Seventy Times 7 from Your Favorite Weapon) to which Nolan made a song about Lacey on their album (There's No 'I' in Team from Tell All Your Friends). This caused one of the most famous feuds between bands during that era. They eventually made amends and would occasionally join each other on stage to play the songs that they wrote about each other.
By the time they released their second album, Deja Entendu, their tone had changed significantly. They still carried a pop punk sound, however now it was slower and more solemn, focusing more on the lyrics. Brand New's lyrics are also very interesting. Lacey grew up in a Christian household and went to a Catholic School, so he includes a lot of Biblical lyrics and metaphors. The tone change between these two albums, and this new sound, is what really makes Brand New so unique.
After the success of Deja Entendu, Brand New decided to begin working on their third album. This album, titled "The Devil and God Are Raging Inside Me" [TDAG], wasn't exactly fleshed out by the time they were going to record. They had written about 40 songs for this album, and had already recorded a lot of it. However, time restraints and a low budget caused them to have to drop from the producer that they were using. During that time, a bunch of songs that were supposed to be on TDAG got leaked on the internet. The band tried to be positive about it by releasing these leaked demos as their own album. They then got a new producer, and finished the album.
Musically, this album is a bit softer and sadder than some of their other work. It strays away from the pop-punk feel that they had in Your Favorite Weapon, and replaces it with a less angsty approach and more a down to Earth tone. It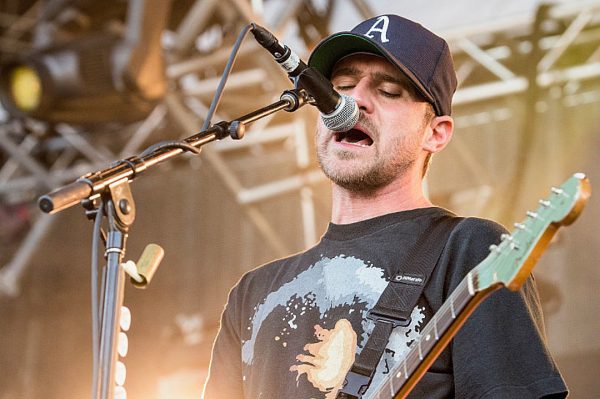 can be really heavy and jarring at times, especially in the song Luca in which it goes from acoustic and really quiet to extremely loud in a matter of seconds. There's a lot of more acoustic songs on this album as well.
Brand New's lyrics are very unique. They are so unbelievably sad and dreary. This could be due to what happened during the making of this album/why they wrote this album. Throughout the making of this album, many people that were close to the band members passed away, causing a lot of the lyrics on this album to be more focused on the idea of death. In fact, the first lyrics of this album are:
"Been losing all my friends, been losing them to drinking and to driving."
Another song on this album that captures the emotion of grief very well is the song Limousine. (Quick side note, the story that Limousine is about is quite sad, so if you don't want to read that then I suggest skipping this paragraph) It's retells the true story of Katie Flynn, who was a 7 year old girl who was serving as the flower girl for her Aunt's wedding. On her way home from the wedding, the limousine she was riding in with her family was hit by a drunk driver who was driving the wrong way. Katie was the only person who died in the crash. The song is from the perspective of the mother, dealing with grief. The lyrics encapsulate grief in the most poetic of ways:
"The world tilts back and pours and pours and so… you satellite… you tidal wave, you're a big surprise, and I've one more night to be your mother"
Ratings
Vocals: 7/10
Lacey's vocals are far from perfect, and some may argue that they are sometimes not good, but I think that the emotion in his voice completely outweighs that.
Guitar: 8/10
The guitar on this album is pretty complex for a band that can be considered "Pop-punk". A lot of the guitar parts on this album are just power chords, but the guitar solos are really great.
Bass: 7/10
Much like a lot of other albums in this genre, the bass is relatively simple. But on the song "Not The Sun", it really shines.
Drums: 8/10
A lot of the rhythms can sound really simple on this album, but if you pay attention there is some pretty genius things that Brian Lane is doing.
Lyrics: 10/10
Lacey's lyrics are incredible. They are as beautiful as they are sorrowful.
Uniqueness: 8/10
Each song has its own unique sound and melody. Every song has it's theme, and that, in my opinion, makes a good album.
Overall Score: 8.5/10
I really suggest that you listen to this album because it is such an incredible and classic album from that time.